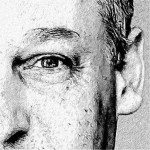 With over 25 years working in digital media, Simon Atherley provides a wealth of experience and ability. A graduate of the Royal College of Art, Simon has worked with some of the best known brands, such as Al Jazeera, Hallmark Cards, BAA, PowerGen, BAT, Philips, Ford and Beechams amongst many others.
The wide range of services Simon has on offer reflect the level of expertise he has accumulated and the confidence he brings to get the job done.
Simon is also a guitarist and songwriter, and enjoys creative writing amongst other activities.
Read more about my services »